Multinational language service provider Studio Moretto Group presents its brand SMG Energy, created especially to respond to the needs of translation and interpreting for the energy industry.
With over twenty years' experience, SMG Energy offers multilingual translation and content management for the energy & utilities sector, certified ISO 17.100 and ISO 9001 internationally.
SMG Energy language services
Our key clients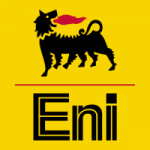 ENI S.p.A.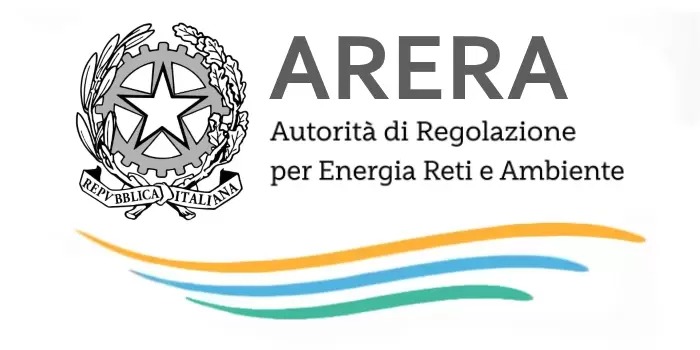 ARERA - The Italian Regulatory Authority for Energy, Networks and Environment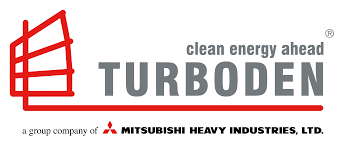 Gruppo Mitsubishi - Turboden S.p.A.
A2A S.p.A.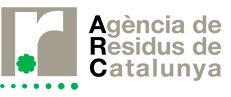 ARC - Waste Management Agency of Catalonia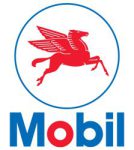 ExxonMobil Corporation (Perù)
Free quote
Fill in the form below to get a quote from our offices. We are happy to respond to your request and will get back to you as quickly as possible.
All the fields marked with an asterisk are compulsory.
Case Study - SMG Energy
Gruppo Mitsubishi – Turboden Spa: complex management of the service for the japanese porwerhouse
Languages requested: 17, special multilingual glossaries, client cost savings: 32%
Since 2009, we have provided language services to Turboden S.p.A., the technology arm of Mitsubishi Heavy Industries and pioneer in the production of ORC (Organic Rankine Cycle) turbogenerators that produce electricity from renewable sources and even waste materials.
Turboden has entrusted SMG Energy with the translation of much of the specialist content and technical documentation for the plants it produces all around the world. In working for an industrial group as structured and innovative as Mitsubishi, one of the major challenges we faced was the management of classified material, guaranteed by our internal information security procedures and the use of SMGDesk, our closed-loop platform for managing translations.
Read more

The meticulous internal organisation of our administrative and project management departments also ensured a harmonious relationship between our agency and the Japanese giant, even when complex situations required greater flexibility and responsiveness.

Another factor that contributed to the client choosing SMG Energy was the number of translation languages we offer: of the 180 working languages we offer in the technical field, 17 were requested, including Croatian, Polish, Czech, Bulgarian and Turkish.

Our ability to cover such a wide range of projects is also thanks to the support offered to translators by our Language Research Institute (CRL).

With decades of terminology research and the support of state-of-the-art CAT Tools such as Across and Trados, the CRL develops and updates continuously multilingual glossaries dedicated to the energy sector, as well as extensive translation memories, i.e. huge collections of already-translated reference phrases that increase the efficiency of the service and enable us to offer our clients translation cost savings of up to 32%.
ARERA: operational and institutional communication
Technical and institutional terminology, supporting a Regulatory Authority
Since 2016, Studio Moretto Group has provided translation and document editing services to the Regulatory Authority for Energy Networks and the Environment (ARERA), a body that protects the interests of consumers and promotes competition, efficiency and the provision of quality public services in the electricity and natural gas sectors. The translations are used for ARERA's communications with partner institutions, in addition to press and website publications.
Although the main working languages are Italian and English, ARERA can also request support in French and German. Moreover, given the official nature of these communications, the SMG Energy brand is a guarantee of our commitment to maintaining scrupulous consistency of terminology, according to the paradigms of the energy industry, even during high translation workloads with urgent deadlines.
Read more

With over 20 years of experience as official translators for numerous regional authorities and international regulatory bodies, we have successfully supported ARERA even when the organisation was expanded, requiring adaptation to communication that combined the technical specificities of the energy sector with the institutional language of public administration.

Significant translation works undertaken for the Authority include the Annual Report to the European Commission, translations for the Sustainable Water Tariffs Conference in Lisbon and numerous regulatory interventions.
SMG Energy has been chosen by:
Industrial plant engineering
Mitsubishi Group – Turboden S.p.A. (Italy)
Argoclima S.p.A. (Italy)
Power One S.p.A. – ABB Group (Italy)
Boffetti S.p.A. (Italy)
Conergy Italia S.p.A. (Italy)
Ecoimpianti Technologies Srl (Italy)
Erreesse Srl (Italy)
Energy Recuperator Srl (Italy)
Gefran S.p.A. (Italy)
Peroni Pompe S.p.A. (Italy)
Prysmian Group (Italy)
Siamo Energia S.p.A. (Italy)
Rizzi Engineering Srl (Italy)
Goriziane Group S.p.A. (Italy)
Light, gas and electricity suppliers
A2A S.p.A. (Italy)
ENI S.p.A. (Italy)
Aemme Linea Energie S.p.A. (Italy)
Gas Natural Italia S.p.A. (Italy)
Terna S.p.A. (Italy)
Vivigas S.p.A. (Italy)
Oil companies
2B Energia S.p.A. (Italy)
ExxonMobil Corporation (Peru)
Saras S.p.A. (Italy)
Waste disposal
Waste Management Agency of Catalonia (Spain)
Amsa S.p.A. (Italy)
Renewable energies
CRS Reprocessing Services (Germany – USA)
Eurocomp & Ind S.p.A. (Italy)
SunConcept Verwaltungs GmbH (Germany)
BTS Biogas Srl (Italy)
Ergon Perù SAC (Peru)
AB Holding S.p.A. (Italy)
Greenhouse Power Netherlands B.V. (Netherlands)
VP Solar Srl (Italy)
Research bodies and centres
Rotor asbl (Belgium)
ARERA – The Regulatory Authority for Energy, Networks and Environment (Italy)
Enitecnologie S.p.A. (Italy)