Specialist translation service, certified ISO 17100 and UNI 15038
Our professional translators: serving you since 1996
Specialist translations performed by experts in the subject
The staff in our worldwide offices translate specialised texts in over 160 languages, providing a professional translation service that is already valued by illustrious clients such as the European Union, the French Court of Cassation and the Italian Defence.
The translations are handled by specialised native-speaking staff and are subjected to ISO 17100 and UNI EN 15.038 quality checks.
Subtitling
Our linguists and technicians specialized in audiovisual material are able to translate and implement in your video subtitles in any language you wish.
Summary Translation
We synthesize huge amounts of information in a foreign language, to give you a weighted and well thought-out summary of their salient contents.
Transcription
Text transcription service from audio/video or paper material in any language of the client's choice. The service can be performed in real time, for example during assemblies and legal proceedings to be transcribed immediately.
Our translation process
We have a string of offices and subsidiary companies in Europe and America. In-house translators work in our language centres alongside project managers who organise their work. A network of qualified freelance translators allows us to cope with peak workloads which cannot be handled internally.
The client can rely on the assistance of a Project Manager (PM) from the Department, with expertise in the field, who is responsible for:
providing technical and linguistic advice;
managing translation projects by coordinating technical and linguistic resources;
receiving feedback and optimising the service.
Expert advice
The Project Manager assists the client before, during and after the service, and is available for matters regarding the expository style and choice of terminology, localisation, page layouts, graphics, formatting, as well as for any requirements for the media processing and printing of the document.
Translation
The Project Manager appoints an in-house native-speaking translator with academic qualifications and professional experience in the field to perform the translation. Each client is supported by a number of translators, thus ensuring that any one of them is replaced if off sick or unavailable. Where necessary, contacting those responsible for your translations can prove an extremely useful activity and ensure you are happy with the outcome of the service.
High Profile Translators
Native speakers: in order to produce high-level translations, we employ native speaker staff with proven expertise, favouring those who live in their native country.
Specialists: we employ staff who are experts in translation techniques and specific subjects: this ensures appropriate style and use of terminology.
Quality proven over time: we employ translators who meet the following requirements:
degree/diploma in Languages, Translation, Interpreting and/or in the subject related to the required translation.
At least 3 years' experience.
An adequate level of quality, ascertained through admission tests and confirmed over the course of the collaboration with SMG Languages. In fact, each translation is corrected and assessed by a second translator revisor before it is delivered to the client.
Training and awareness
The PM analyses the text for translation and provides the staff involved with any reference material, as well as a style guide containing indications on the context, register, purpose of the document and on various terminological aspects. We are available to organise briefing and training meetings with clients in order to understand their requirements and thus operate as though we were their own internal language department. In order to produce an accurate translation, our staff liaise with the author of the text: this constructive dialogue allows the client to ask for any impressions or clarifications on the same translation.
Guaranteed terminology
By using official terminology databases and sector publications as references, the translator draws up a customised glossary that ensures uniform terminology for the task in hand and any future translations. The objective statistical results obtained guarantee translations that are accurate and targeted.
The PM collects the reference material provided by the client and from our Internal IT System and distributes it to the translators and revisors involved in the project. The linguistic staff create glossaries for each client and update them before, during and at the end of the project. Terminology research is carried out in compliance with the Terminological Research Protocol presented at our conferences in Brescia (2010) and Gardone Riviera (2012). The archiving of the translations in the Translation Memory System and use of CAT tools such as Across and Trados allow similar texts to be retrieved, thereby reducing translation times, with significant savings.
Revision
Every aspect of the translation is thoroughly checked by one of our revisors, thus keeping checks by the client to a minimum. Our quality checks are certified ISO 17100 and UNI EN 15038.
Before delivery to the client every single translation is checked in "revision"mode(pursuant to the UNI EN 15 038 standard) which provides a comparison with the original text by a second translator revisor. Translations that transmit the right content, but which may need syntactic, lexical or stylistic tweaks then undergo further revision in "review" mode (checking of only the translated text).
SMG Languages personnel are assessed for each piece of work based on specific criteria, including: Comprehension, Syntax, Lexis, Formatting, General Knowledge, Compliance with local conventions of the target audience, Punctuality and Professional Ethics. Constantly updated assessments of all the collaborators
allow the PMs to identify the translators most suited to a given job and to plan the level of revision required to check their work. Having received the corrected translation, the PM:
verifies the changes made by the revisors with the translator.
Asks the customer for any clarifications.
Sends the checked translation and reports any notes to the client.
Graphics and special formats
Graphic adjustments for foreign audiences, hyperlinks, multimedia processing and many other special services make our translations a truly effective means of communication.
Certifications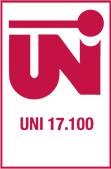 Our translation services are certified by UNI EN ISO 17.100.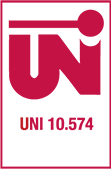 SMG was one of the first translation companies to be certified by UNI EN 10.574.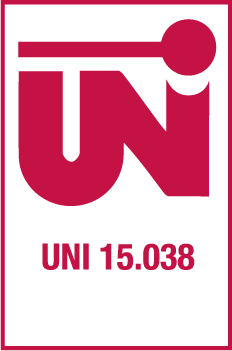 In 2008 we achieved the accreditation of UNI EN 15.038 for linguistic quality.

Studio Moretto Group is a linguistic services company certified by URS and UKAS.
Free quote
Fill in the form below to get a quote from our offices. We are happy to respond to your request and will get back to you as quickly as possible.
All the fields marked with an asterisk are compulsory.
Our technology supporting the translation process
Formatting
We supply translations directly in the electronic format requested by the client, such as InDesign,
AutoCAD or FrameMaker.
Translation memories
Our assisted translation service provides the possibility to analyse and archive texts which
have been translated in the past in order to retrieve repetitive parts (instead of translating them from scratch), thus supplying faster translation services, reducing the costs and standardising
terminology.
Integrated content management
The use of specific computer systems allows us to manage and control the entire production cycle, verify and validate multilingual corporate content and introduce these solutions at the premises of the client. Our editorial systems have the following features:
technical writing of texts according to given editorial standards, thus maximising the effectiveness of communication and reducing subsequent translation work.
Management of translation memories in different languages and numerous import/
export formats.
Control and standardisation of terminology.
Content management in various layouts and publishing formats.
Multi-media communication tools.
Planning, monitoring and controlling the editorial cycle.