Printing your multilingual material
Printing services abroad, right in your target nation
In an era of increasing internationalisation, companies have an increasing demand for printing services located directly in the country of the target market. This policy is often driven by requirements of logistical convenience and cost efficiency, seeking reduced shipping distances and a direct relationship with local suppliers.
Furthermore, there is a growing interest in innovative printing solutions, which, on the one hand, reduce costs for long print runs and, on the other, achieve particularly appealing results, where requested. We often find that these low cost alternatives and the niche specialisations are found abroad or, in any case, not close to home for the client.
In general, we increasingly look abroad, including in our search for printers.
SMG HAS DEVELOPED TWO USEFUL SERVICES TO FACILITATE THIS OUTSOURCING:
Comprehensive management of printing processes directly in the target country.
Selection of printers in the target country on the client's behalf and translation of correspondence between them and the client.
Graphics Installations
8 Appld Mac workstations with continuously updated Adobe and Quark production software
X-Rite colour calibration unit for creating and maintaining efficiency of colour flow
Preprint
Offset Printing
Digital Printing
Finish and Binding
ENVIRONMENTAL CERTIFICATION
The FSC (Forest Stewardship Council) Certification guarantees the origin of our paper and is the green heart of Studio Moretto Group. This international certification ensures the use of paper from forests managed according to strict environmental, social and economic standards.
Printing in italy
Our production capacity in Italy is guaranteed by our associate facilities, Color Art, whose technical and production details are listed below.
TURNOVER 2014
€ 9,000,000.00
CUSTOMERS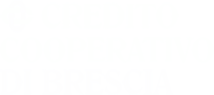 Free quote
Fill in the form below to get a quote from our offices. We are happy to respond to your request and will get back to you as quickly as possible.
All the fields marked with an asterisk are compulsory.