SMG Transport is the brand for translation services in the field of transport and logistics by Studio Moretto Group, a multinational language service provider.
With 30 years of experience, our native language technical translators excel in providing language support for the automotive, shipbuilding, railway and aerospace industries. SMG Transport provides ISO 17.100 certified services of guaranteed quality: the solution for forward-thinking international companies.
SMG Transport language services
Our key clients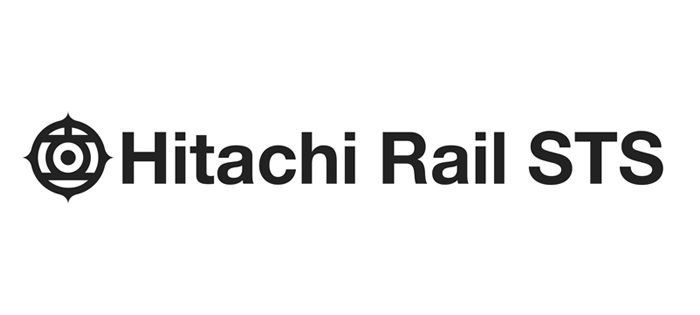 Hitachi Rail STS S.p.A.

Brenner Base Tunnel - Brenner Basistunnel BBT SE

Leonardo-Finmeccanica S.p.A.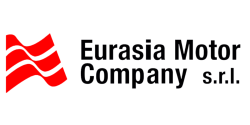 Eurasia Motor Company Srl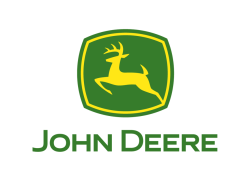 Deere & Company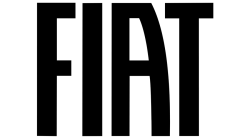 Fiat S.p.A.
Free quote
Fill in the form below to get a quote from our offices. We are happy to respond to your request and will get back to you as quickly as possible.
All the fields marked with an asterisk are compulsory.
Case Study - SMG Transport
Hitachi Rail Sts / Ansaldo Sts: translations for high tech industry
20 languages required, specialist vocabulary, cost savings: 38%
Since 2017, we have been providing language services for the hightech sector of the rail and underground transport division of Hitachi Rail STS S.p.A., formerly Ansaldo STS S.p.A. A respected lead contractor, the company operates in around 30 countries in the design, construction and management of signalling and supervision systems and services for rail and underground traffic.
The client was very satisfied with the delivered translations, drafted in compliance with the specificities of specialist technical language and in accordance with the UNI EN ISO 17.100 standard, for a finished product adhering to the highest criteria of quality and terminological rigour.
Our services for Ansaldo STS included major projects of translation, revision and terminology management in Italian, English, French, German, Czech, Chinese, Spanish, Japanese, Danish and Hebrew.
Eurasia Motor Company: content localisation for the european market
Translation and cultural adaptation of content, South East Asian languages
Since 2008, the SMG Transport brand of Studio Moretto Group has provided specialist automotive translation and text localisation services to Eurasia Motor Company Srl, an Italian company that started out importing vehicles produced by the Chinese Great Wall Company and, in 2022, decided to enter the European market with its own model: the Wave 3 SUV.
The translators at Studio Moretto Group that specialise in the transport sector worked on user manuals and handbooks for vehicles manufactured in China, adapting the texts to Western target audiences and to the features of Italian and European contexts. Vehicles produced in China are designed to meet the specific needs and demands of South East Asian consumers, who differ greatly in their expectations and requirements compared to European consumers.
Read more

For this reason, in conjunction with the technical modifications made by the Italian company on the imported vehicles, SMG Transport carried out a complex and meticulous localisation and cultural adaptation of all the language content.

We also translated and adapted promotional and advertising material for Eurasia Motor Company Srl relating to vehicles by Great Wall, Haval, WEY and Ora Cat from Chinese into Italian, English and French.
SMG Transport has been chosen by:
Hitachi Rail STS S.p.A (former Ansaldo STS S.p.A.) (Japan)
Eurasia Motor Company Srl (Italy)
FIAT S.p.A. (Italy)
Ford (USA)
General Motors (USA)
Brenner Base Tunnel BBT SE (Austria)
Gorissen Gronsveld BV (Netherlands)
AENA SA (Spain)
Mercedes Benz Group (Germany)
Italian Navy (Italy)
Belgian Navy (Belgium)
ENAC (Italy)
IMS Logistics Srl (Italy)
Ingeniería y Economía del Transporte SA (Spain)
Iveco Defense Vehicles S.p.A. (Italy)
Leonardo-Finmeccanica S.p.A. (Italy)
OMR S.p.A. (Italy)
Pezzaioli Rimorchi Srl (Italy)
John Deere Italiana Srl (Italy)
Cembre S.p.A. (Italy)
Autostrade per l'Italia S.p.A. (Italy)
Port Authority of Valencia (Spain)
Port Authority of Venice (Italy)
Port Authority of Taranto (Italy)
Deere & Company (USA)
Lombardy Regional Authority (Italy)
Swiss Air (Switzerland)
Società Italiana Autoservizi S.p.A. (Italy)
UFI Filters S.p.A. (Italy)
UPS Italia Srl (Italy)
Movimoda One Srl (Italia)
AVIO S.p.A. (Italy)
Elettronica S.p.A. (Italy)
Interfly Srl (Italia)
COMSUBIN – Italian Navy Special Operations Group (Italy)
Gorissen Gronsveld Transport (Belgium)