Mechanics and mechanical engineering
Translations performed by our mechanical engineering experts
Our mission as translators for the mechanical engineering industry is to provide foreign languages translation services that are like a well-oiled machine because they are the result of hard work and in-depth technical knowledge.
We supply technical translations of mechanical engineering, especially in the following areas:
production of pneumatic and hydraulic components
operating machines (pumps, compressors, ventilators and refrigerators)
motor machines (turbines, engines and motors)
valves
transmission systems.
The accuracy of our translations comes from the experience of our translators and engineers: a team of professionals who collaborate to create texts which meet the requirements for technical documentation in foreign languages, such as those of the Machinery Directive in Europe.
Our customers include metal engineering leaders such as OMR, as well as German and U.S companies.
Among the main translation languages, those that stand out are English, German, French, Spanish, and Portuguese, as well as the major Eastern European and Oriental languages.
Some of our satisfied clients: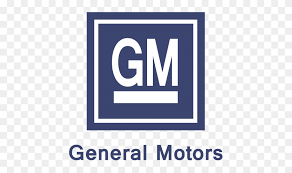 SMG AND ENGINEERING: A STORY OF PASSION
At SMG, our focus on engineering-based translations has been influenced by the location of our main office: our first translation office was opened in Italy, in Brescia, where the engineering industry has become hugely prominent. This has led to our translators specialising in the engineering sector, working for local yet prestigious companies and, over time, learning how to meet their needs.
Our translation process is the result of years of experience in the engineering sector. The unique aspect of this process is the detailed research of terminology, which ensures our customers a personalised and technically accurate service.
Today, SMG is an international translation agency. With offices in multiple countries around the world, SMG guarantees its customers 24/7 linguistic assistance. Our project managers will help to create a translation plan for you and tailor it to your needs. To request a quote or any further information, simply fill out the form below or call one of our offices: we will be happy to translate for you!
OUR ENGINEERING GLOSSARY:
THE FOUNDATION OF HIGH-QUALITY TRANSLATIONS
At SMG we use a special, multilingual glossary program, specially prepared by our technicians and translators. The glossary contains the terminology required for an accurate, technical translation concerning the engineering industry. The ability to manage foreign language content is a huge advantage of using this type of glossary as you can be certain that you are using the most appropriate terminology.
Our translations are certified by European quality standards, thus ensuring accuracy with terminology. This is a key factor for the technical and linguistic needs of clients, especially when dealing with complex vocabulary.
Free quote
Fill in the form below to get a quote from our offices. We are happy to respond to your request and will get back to you as quickly as possible.
All the fields marked with an asterisk are compulsory.