Architecture: our translation service for your design
Linguistic services for the world of architecture
Our translation agency has developed SMG Culture, a line of linguistic services specifically dedicated to the culture and architecture sector.
We translate a vast array of multilingual publications for architecture magazines and architectural firms. We provide specialised linguistic assistance for Civil Engineering, Trade Show Exhibitions, Interior Design and Urban Design: since 1998 we have translated millions of words and provided simultaneous interpreters for technical and creative meetings, especially in English, French, Spanish and Russian.
In the past we have translated design concept books, real estate projects, urban projects, technical specifications for construction, international tender regulations, executive construction projects and construction documents. In addition, we regularly work for Public Administration, supplying translations above all in English, French, German and Spanish for websites, marketing brochures for the territory, travel guides and interpretation panels for Italian architectural monuments.
In recent years, we have also developed a special translation and interpreting service for real estate projects in Romania, Hungary, Russia, Croatia and Poland.
We also provide interpretation services for conferences (simultaneous, consecutive and chuchotage interpreting) and guided tours.
Some of our satisfied clients in the field of acrhitecture: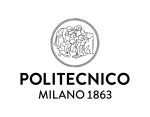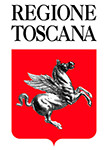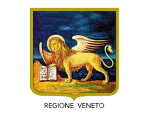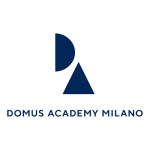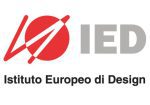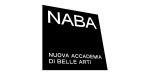 Our architecture gossary for professional translation services
Sector-specific and accurate, with over 800 architecture-specific terms
We can translate for you!
Free quote
Fill in the form below to get a quote from our offices. We are happy to respond to your request and will get back to you as quickly as possible.
All the fields marked with an asterisk are compulsory.
An interesting story: SMG's experience in the world of architecture
SMG Languages began providing translation services for design and architectural texts in the late 1990s, when it was still a small translation studio and had the good fortune to work with some of Milan's design training institutes, such as Fabrizio Ferri's Università dell'Immagine and, subsequently, the Politecnico di Milano, Domus Academy, La Nuova Accademia di Belle Arti (NABA) and the Istituto Europeo di Design (IED).
It was the period in which the first international design schools were created. These had a magnetic attraction, bringing students from all around the world to Milan who needed translation and simultaneous interpretation services on an ongoing basis. Our translation agency was able to seize upon this opportunity and began an intense period of work, providing thousands of hours of interpretation and translating hundreds of pages. It was very hard work! The fast pace and the need to meet high translation standards shaped our character and taught us to maintain a polite and helpful attitude even while working under pressure.
At one point we reached an important milestone: in 2008 we won a tender for translation services with the Veneto Regional Authority and, the following year, with the Tuscany Regional Authority, too. As the official translators for these Regional Authorities, we were given the opportunity to translate architectural texts concerning some of the finest works of Italy's cultural heritage, such as the wonders of Florence, Venice and Verona. It was the beginning of an extremely rewarding experience, one that was filled with professional recognition at an institutional level.
In 2009, we won a major contract to provide translation services to BBT SE, the company that manages the Brenner Tunnel. Translating highly technical engineering texts and critical legal documents for this client was no walk in the park. With demanding turnaround times and an attention to detail that is hard to find in other areas of translation, this Italian-Austrian company taught us a great deal about the world of civil engineering. We engaged in a rigorous approach to translation, taking great professional pleasure in so doing, one based on training our translators at the site for which the translations were intended and on a complex process of terminology revision.
Today the challenge continues, simply through working with more and more clients and countries. Our deepest thanks go out to these first clients and will always do so, as they helped to forge who we are now. Thank you!