Automation and robotics: multilingual translations
Thanks to our engineers, who have many years of experience in the automation field, we are able to offer our clients cost-effective services. SMG Sci-Tech is our department specialising in technical translation for the industrial automation sector. Our linguistic skills are particularly useful for clients who:
have started to modernise and expand their business on an international scale;
use automated machinery, fully or partially mechanising the company's production;
have trading relationships with foreign companies that work in areas involved in the automation process.
What OMR Spa said about us: "With deliveries of over 100 pages in 24 hours,
we value both the quality of the texts and the excellent service provided by Studio Moretto Group"
Some of our satisfied clients: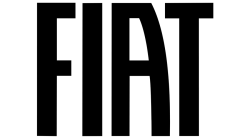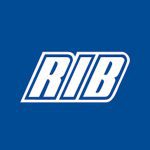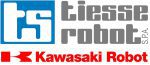 Since 1998 we have specialised in the translation of automation manuals for the metal engineering industry, machine tools and plastic die casting. The technical translation service for multilingual documentation includes texts related to :
robotic islands;
automatic production lines;
numerical control machines;
safety systems and access control;
home automation system.
Our technical interpreters assist the customer during technical and business negotiations, visits to plants in a foreign language (interpreting in "guided tour" mode), and during the testing of machines for overseas customers or at international trade fairs.
Our technical translations, the result of many years of experience, are also aimed at businesses that use design software (for example, AutoCAD).
For each of the following document types, SMG relies on linguists who specialise in areas of technical translation and who have a vast knowledge of specific terminology. Therefore, the client will receive a service which is specific to their linguistic needs and which relates to the industrial automation sector.
SMG assists their clients in preparing the following documents in multiple languages:
| | |
| --- | --- |
| Translation of conveyor belt manuals and catalogues. | Translation of automation manuals for labelling, packaging and product storage. |
| Technical documents concerning the repair of industrial machines. | Automation for handling processed products or products being processed. |
| | |
| Analysis of data generated by sensors and transducers. | Operating instructions for machinery. |
| Technical and CAD designs as well as other technical design software. | Sale and maintenance contracts. |
| Tender documentation (technical specifications, calls for tender, etc.). | Quality control documents. |
The translation process, which SMG devotes to the automation sector, is based on the work of high-level translators who have the following characteristics:
They are native speakers.
They are qualified translators through a languages degree or an accredited course.
They have many years of experience in translating for the automation industry.
Finding the right professionals is fundamental to us, as is the analysis of terminology which every linguist carries out whilst completing their assigned translations.
Modern computing technology allows SMG to create and use translation memories in order to speed up the linguistic process for the automation sector, create a layout for the files in line with industrial standards and handle the technical documents created through software, such as AutoCAD.
SMG's Project Managers are on-call 24/7 and work at our offices all around the world.
We provide our services in a number of language pairs: all European and Asian languages, as well as English and the predominant Eastern languages (Turkish, Russian, Chinese, Arabic, Korean, Japanese, Malaysian, etc.)
SMG is able to provide translations with a quick turnaround: this special service requires greater resources and reduces production times, whilst guaranteeing a high-quality translation.
SMG aims to work closely with its clients, helping them to simplify the processes required for their technical documentation, thanks to the contribution of professional and qualified translators.
As well as translation for the automation sector, visit the following links relating to other similar sectors:
Our glossary about Automation
Free quote
Fill in the form below to get a quote from our offices. We are happy to respond to your request and will get back to you as quickly as possible.
All the fields marked with an asterisk are compulsory.